A mum from Sweden has taken drastic steps after a tattoo of her son Kevin's name was spelled wrongly.

To make sure her new ink was accurate, the mum (who wants to be known only as Johanna) decided to officially change five-year-old Kevin's name to Kelvin.

The mistake was made when she went to get the names Kevin and Nova (her daughter) tattooed on her arm.

Johanna only noticed the typo in the tattoo when she was on her way home in the car with her cousin.

"The spelling did not look wrong to me at first," she told Newsbeat.

"For me, the text is upside-down so it's in the right direction when I'm standing.

"When we're sitting in the car home, my cousin takes a picture of it. That's when I see what it says.

"It says Kelvin instead of Kevin. I didn't think it was true.

"My cousin laughs and we're thinking - is this a joke?"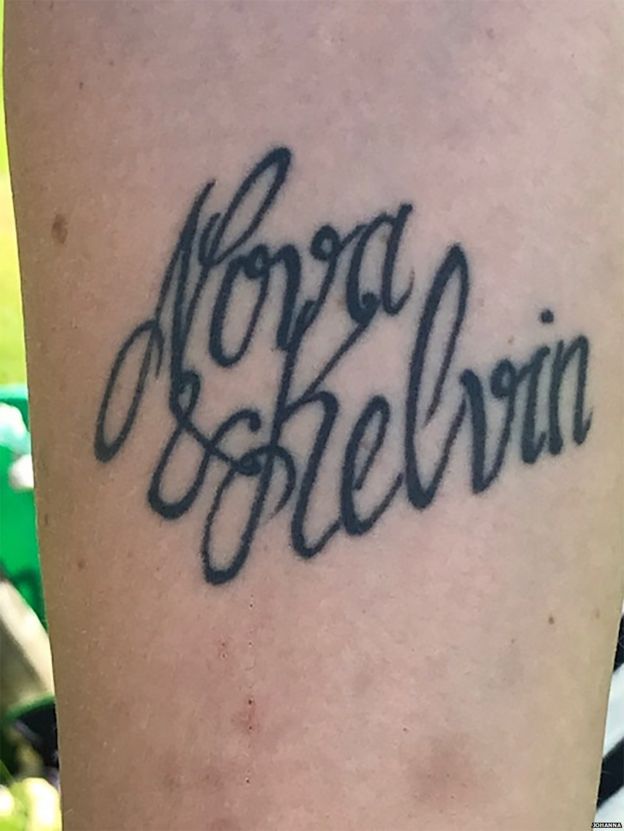 Johanna says she and her cousin returned to the tattoo studio immediately to tell them about the mistake. She was told it would be easy to fix with laser surgery.

After looking into getting the tattoo removed, Johanna was told it could take up to a year to get the work fully removed.

"After thinking a little, we decided to rename him Kelvin," she says.

"Now we like it better and do not want to change back."

Johanna told Swedish newspaper Blekinge Läns Tidning that she now plans to have a tattoo of her newborn daughter's name, Freya.

But this time, she will make sure no-one needs to change the details on their passports.

"I'm going to write it down on a piece of paper and check it over 10,000 times," she told the paper.
Source : https://www.bbc.co.uk/news